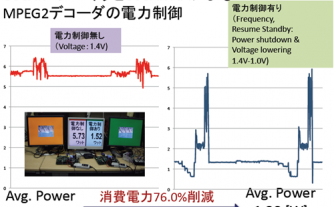 2011-0921-03
Information Communication
posted:2014/05/21
KIMURA, Keiji Professor (Faculty of Science and Engineering School of Fundamental Science and Engineering)
By using parallelization on a macroblock level in the MPEG2 encoding process, and by using parallelization on a slice level as well as macroblock parallelization in slice processing, it is possible to decrease power consumption as well as improve speed.
read more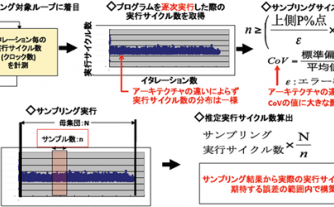 2011-0921-02
Information Communication
posted:2014/05/21
KIMURA, Keiji Professor (Faculty of Science and Engineering School of Fundamental Science and Engineering)
In many-core processors, parallelized programs are executed successively, and from the loops subject to sampling, an estimable interation number for the entire execution cycle is specified within the scope of errors expected based on statistical techniques. By carrying out det...
read more